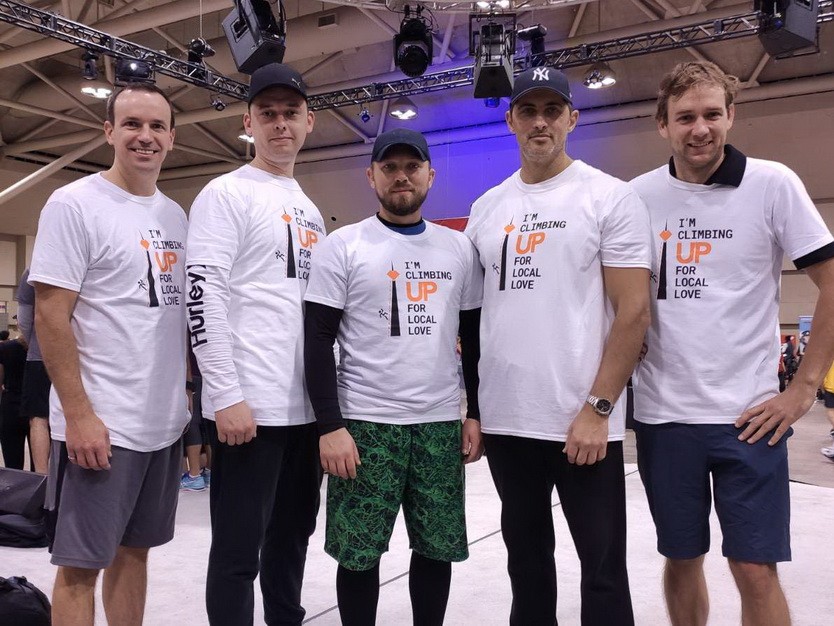 Radics – Radiy team took part in UP 2019 United Way CN Tower Climb
04.11.2019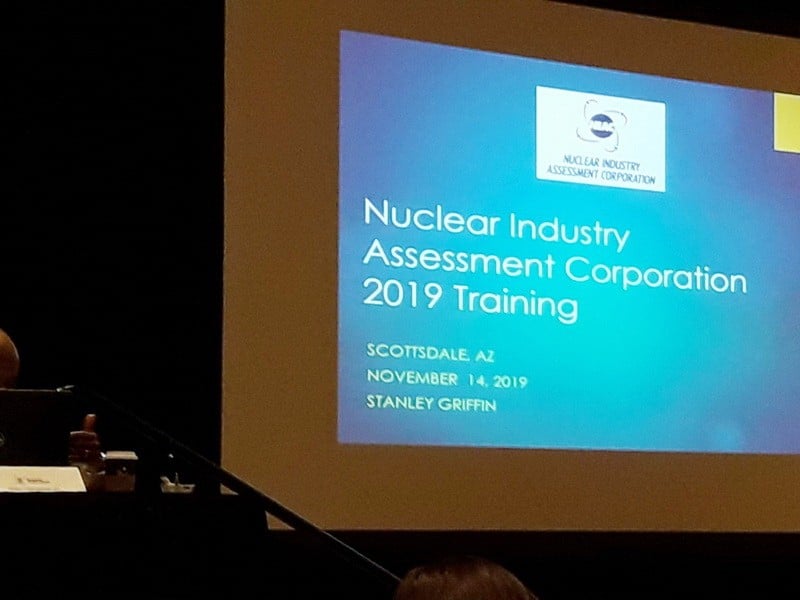 Radics participating in the NIAC Meeting
18.11.2019
The assurance of safety is the most important priority when designing and operating a nuclear power plant. As part of this effort, special attention is paid to Instrumentation and Control (I&C) systems due to the critical role they play in ensuring safe operation. Because of their vast experience and continuous training, specialists at RadICS are often invited to speak on this topic at international forums.
On October 8-11, RadICS delivered two presentations at the IAEA Technical Meeting on the Critical Challenges of Digital I&C Systems at Nuclear Power Plants. This event, held in Budapest, Hungary, brought together 83 representatives from 25 countries. Radics specialists spoke about how the RadICS Platform can be used to improve plant operational efficiency and how FPGA-based solutions can meet digital technology challenges.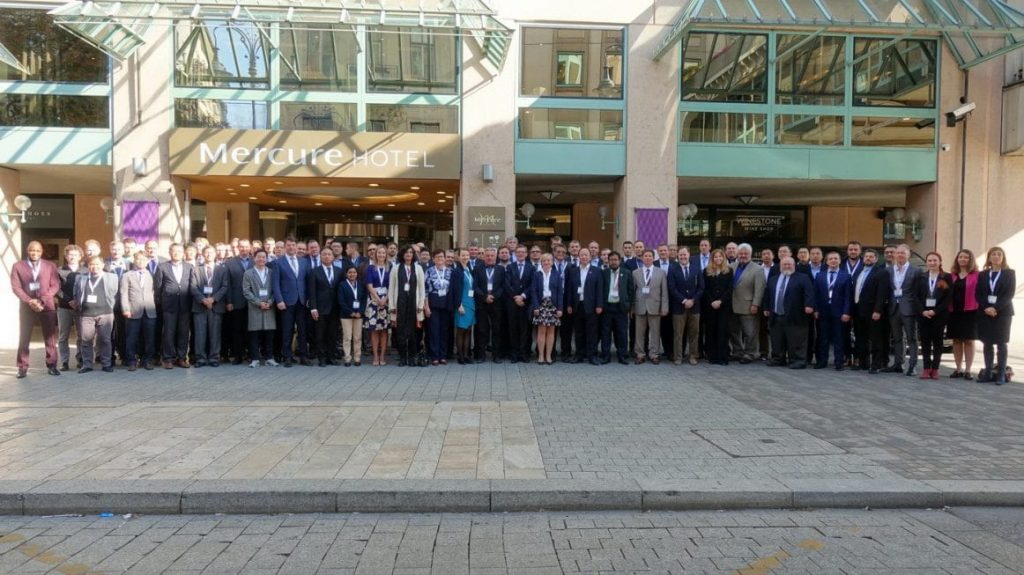 Moreover, the 12th International Workshop on Application of Programmable Gate Arrays at Nuclear Power Plants, held on October 14-16, 2019, also in Budapest, Hungary, was one of the important events for both companies Radiy and Radics. The workshop organized by a company SunPort SA with active participation of the host-country MVM Paks Nuclear Power Plant Ltd, included more than two dozen presentations. Representatives from 14 countries reviewed and discussed the following topics:
Experience of the development and implementation of I&C systems based on FPGA
NRC conclusions on the analysis of FPGA platforms
Harmonization of standards and requirements for reliability and cybersecurity for equipment based on FPGA
Formal methods for security analysis of systems based on FPGA –technology
The reports of the Ukrainian companies Radiy and Radics representatives revealed important topics within a framework of the workshop program: "Implementing PID Loop Using FPGA-based Platform: Case Study" and "Demonstration of RadICS Platform and RPCT". The final phase of the presentation "Radiy" and "Radics" was a demonstration display of Radics equipment, which was of interest to all participants.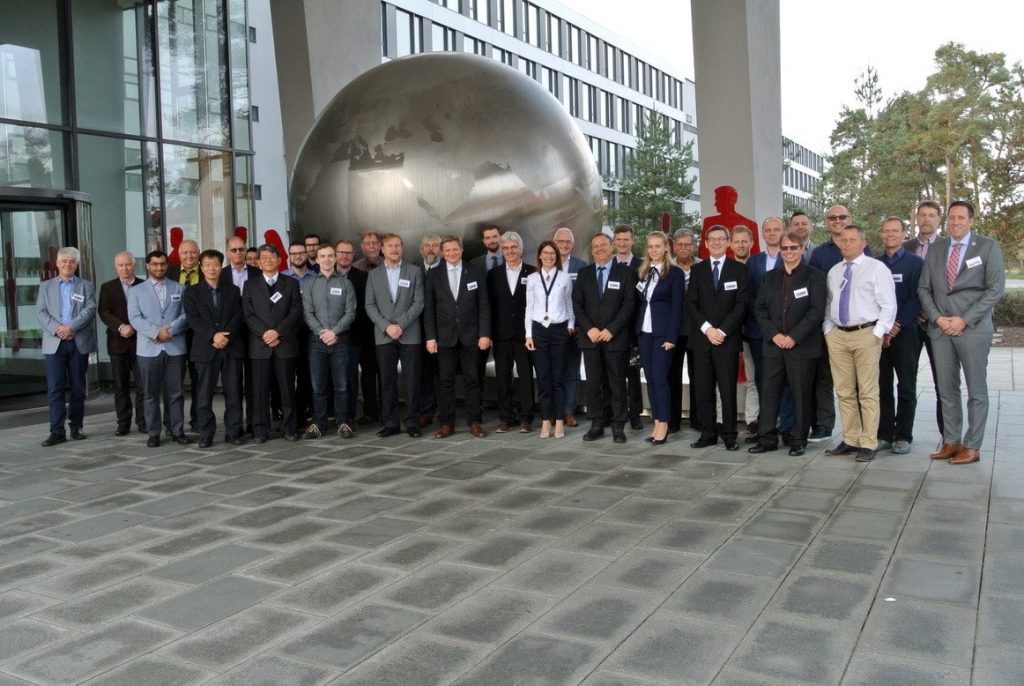 Radics LLC project director Aleksandr Ivasiuk and Radiy technical director Konstantin Leontiiev attended  Technical Workshop on Current Status and Difficulties of I&C Modernization, organized by the Cooperation in Reactor Design Evaluation and Licensing (CORDEL) Working Group of the World Nuclear Association (WNA) in Erlangen, Germany on October 29-31, 2019.
The Workshop served as an international forum for sharing and discussing the current status and challenges on modernization of I&C in nuclear power plants (NPPs).  The main goals of the Workshop were the following:
∙ share international experience, lessons learned and best practices through presentations and discussions  on I&C modernization at NPPs;
∙ improve understanding of the main  challenges on I&C modernization and how they can be overcomeо;
∙ identify opportunities for harmonized approaches in I&C modernization;
∙ develop of the new CORDEL DICTF paper on I&C Modernization – Current Status and Difficulties;
∙ support the IAEA and World Nuclear Association in defining future activities for I&C applications.
In addition the Workshop introduced Series Reparts and recent DICTF publications, and  reviewed the latest draft of DICTF report on I&C Modernization – Current Status and Difficulties.
Participants from 15 countries made presentations in support of the workshop objectives.  The Radics project director made presentation «FPGA-based solutions to meet digital technology challenges» which demonstrated digital design solutions  to optimize safety systems operation and maintenance. He also provided recommendations based on international practice to use RadICS Platform for I&C safety systems modernization projects.